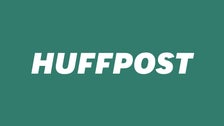 "They put us together and I was like, 'OK we're going to be close, I'm going to make her love me!'" Laura recalls. "And she she just didn't care and I couldn't make her care and it drove me me nuts."
Apparently, Sam was playing it cool because she was crushing on Laura, too.
Eventually the new couple clued in their fellow sorority sisters on everything, but it took some time.
"When I started having feelings for Sam, I didn't tell the any of the others girls," Laura says. "It took some time just because it was something I was trying to figure out on my own ― I was really hard on myself at the time."
In the end, no one had an issue with it, and today, Laura and Sam are happily married and living in New York with their adorable four-month-old son, Quinn:
Watch the video above for more of the couple's sweet love story.