One woman wanted to create something unique for sororities that reflected its values of empowerment and sisterhood, which is how the Founders and Pearls quarterly subscription box was born.
"Founders and Pearls is a sorority subscription box for women who really embody the essence of sorority life and sisterhood in a sense of having a community of women who are about being beautiful but also being about their business and self-care and really empowering and encouraging each other to be the best they can be," Alexzandria Hill, the creator of the box, told The Huffington Post.
Hill said boxes will be available to pre-order in November, and official launch updates are provided through a newsletter and on the Founders and Pearl website.
The 28-year-old Houston native said one day after shopping for a gift for a friend she realized that a subscription box that catered to sororities, specifically black sororities, didn't really exist in the subscription box space, which largely consisted of the beauty products and snack boxes.
"I got the idea from my blog. I blog about greek life. The whole premise of my blog is to use it as a platform to help motivate and empower young greek life leaders," said the DP Taught Me, a platform about greek life, blogger. "I was looking for a gift for someone who happened to be in another sorority. But I couldn't find anything unique."
Hill told HuffPost that when she started to curate items to include in the subscription box that she looked for products by black-owned businesses or items created by business owners who are in a sorority. She also wanted the products to focus on four main areas: beauty, business, self-care and paraphernalia.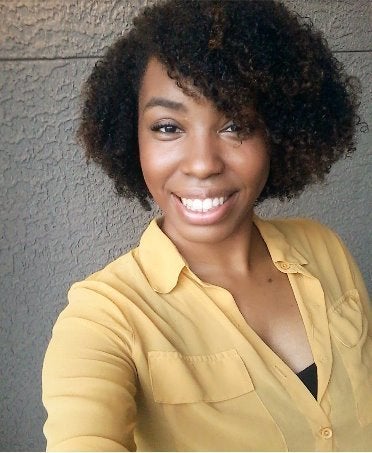 Notebooks, custom paraphernalia and Greek-related products from vendors like Gratia Pearl or Greek Gear as well as unique items such as playlists customized for the subscriber's sorority or related to women empowerment are just a few of the things that will be included in the box. Hill feels confident that the contents of each box will help women to "incorporate all the fun of sisterhood into everyday life."
For the Zeta Phi Beta inc. member, who has been around sorority life since a young age because many of her family members and mentors were Greeks, this is much more than a business. She wants the box to honor the themes and values most sororities uphold. She added that the importance of giving back to communities and the strong sisterhood between sorority sisters is what prompted her to join Zeta Phi Beta and to ultimately create this box.
"We put in a lot of work. We do a lot of philanthropy and I've gained so many sisters from this organization. So I just really wanted Founders and Pearls to embody that for our subscribers."