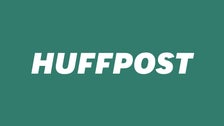 A college student with a severe peanut allergy is lucky to be alive after members of a fraternity smeared his face with peanut butter during a hazing ritual at Central Michigan University, his mother says.
"This is a picture of what they did to him. He has a deadly peanut allergy and they rubbed peanut butter on his face while he was passed out," she said.
Seely said the incident took place last fall, but her son ― who has since transferred to another school ― only just told her about it. She identified his former fraternity as Alpha Chi Rho, which CMU said is not a recognized fraternity and is located off-campus.
"They were removed for hazing in 2011," Heather Smith, CMU's director of communications, told The Huffington Post on Thursday. "They tried to appeal last fall, but they were denied."
In a statement released by the national chapter on Friday, the fraternity said the individuals behind Seely's mistreatment had been operating under the Alpha Chi Rho name without permission for some time. The fraternity said it asked the CMU students to stop using the name, but the requests were ignored.
"Alpha Chi Rho does not condone this type of behavior ― or any form of hazing ― and it stands in conflict with our mission to cultivate men of character, honor and integrity," the national chapter said.
Seely told the Detroit Free Press she wasn't sure why her son had only just reported the incident.
Because the case is a potential criminal matter, Smith said CMU has contacted local police and the school's office of student conduct.
"We responded immediately," she said.
Mount Pleasant police confirmed to HuffPost that the department became aware of the incident this week, but said that, as of Thursday, no report has been filed to launch a police investigation.
"It was just college students being kids."

– Unidentified Alpha Chi Rho fraternity member
It's not clear whether the individual or individuals who put peanut butter on Andrew Seely's face knew he had an allergy.
One student, who identified himself as an Alpha Chi Rho fraternity member and declined to give his name, told local station WDIV that members of the frat weren't aware of his allergy.
"It was just a joke, trying to be funny and put it on his face," the student said. "We didn't know he was allergic. It was just college students being kids."
Members of Alpha Chi Rho told WDIV they offered to pay Seely's medical bills at the time of the incident.
"We're sorry to his family that just trying to be funny made it look like we were violent," the student said. "We were not trying to be violent in any sense."
Teresa Seely and the unofficial, local chapter of Alpha Chi Rho did not immediately respond to requests for comment on Thursday.
This story has been updated to include the national chapter's comments.