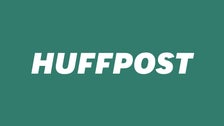 Less than two weeks after someone chanted "build a wall, build a wall" near the Latino Living Center on Cornell University's campus, a white student was arrested after allegedly assaulting a black student in front of his home and yelling racial slurs at him.
The incident has left the school and its community reeling, prompting hundreds of students to protest and the university's president to convene an anti-bigotry task force.
"I will not tell you this is not who we are, as the events of the past few weeks belie that," wrote Cornell President Martha Pollack in a statement on Sunday. "But it is absolutely not who we want to be."
On Friday morning, police arrested 19-year-old John Greenwood, who is reportedly affiliated with the suspended Psi Upsilon fraternity, and charged him with misdemeanor third-degree assault for allegedly beating up a black student off-campus.
The black student, identified only as a Cornell junior and member of the Kappa Sigma fraternity, told The Cornell Daily Sun he'd arrived home at 1 a.m. on Friday morning to find a group of strangers "shoving" his friends.
When he attempted to stop the scuffle, a "group of four or five" white men began to "shout expletives and racial slurs at him," he said. "They said 'Fuck you, n****r,' over and over, as they were leaving."
In footage of the incident obtained by the Daily Sun, someone can be heard using the racial slur multiple times while another person says to "come fight us."
Warning: The video below contains racist, violent language.
The black student said he confronted members of the group and that they hit him "repeatedly" in the face.
"I was pretty bloodied up," he told the Daily Sun.
Authorities in Ithaca, New York, said they were continuing to investigate whether the incident was a hate crime and said further charges could still come.
Other students involved in the incident may have also been affiliated with the Cornell chapter of Psi Upsilon, according to a statement issued Friday by school authorities.
Cornell suspended Psi Upsilon last year after its president, Wolfgang Ballinger, was accused of rape and sexual misconduct. Following this latest incident, Cornell's president said that "based on what we know, and pending final investigation, Cornell will not consider Psi Upsilon's reinstatement as an affiliated fraternity."
The chant was an apparent reference to President Donald Trump's promised U.S.-Mexico border wall, and occurred less than a day after the Trump administration announced that it was rescinding the Deferred Action for Childhood Arrivals program, which offers some protections to young undocumented immigrants.
After the two racially charged incidents, Black Students United led more than 300 people in a march through campus on Wednesday, calling for increased diversity at Cornell, the creation of an anti-racism institute and a permanent ban of Psi Upsilon, among other things.
In her message to the university on Sunday, Pollack promised to establish a presidential task force within two weeks that will be "charged with examining and addressing persistent problems of bigotry and intolerance at Cornell."
She called for the school to come together during this "deeply painful" time.
"For the vast majority of Cornellians who abhor these recent events, our community needs your help," she wrote. "Please speak out against injustice, racism and bigotry, and reach out to support one another. Ours must be a community grounded in mutual respect and kindness."